About me, Jean-Philippe 'JP' Parmentier
As a photographer, I've been covering the best Pool & Billiards events since 2004 and my work has been published by the leading cuesports websites and print magazines worldwide. As a graphic artist, for more than twenty years I've worked on many fantastic digital design projects that you can learn about on this website.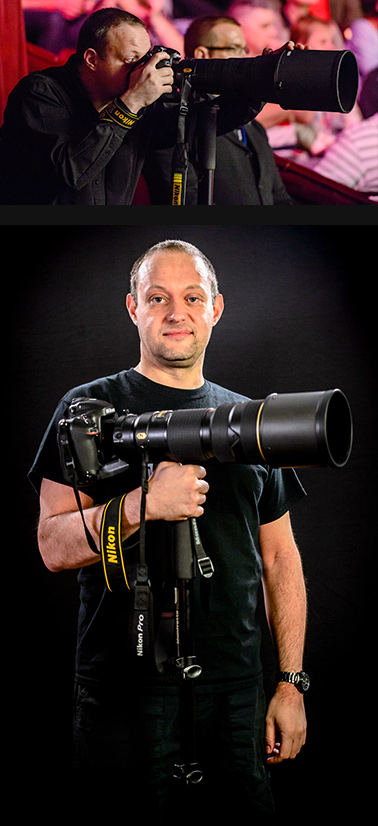 Born in 1974 in Paris, France, I grew up drawing and painting until my dad bought me a personal computer in October of 1985 – an Amstrad CPC 664. This was for me the beginning of computer graphics, which would eventually become the core of my job.
I started working on several home-brewed projects in the Demoscene (on Amstrad CPC, Commodore Amiga and, later, PC) and won a few awards between 1987 and 1994. I also kept on studying and graduated from the Paris University with a BA in Fine Arts in 1995.
I landed my first job as a graphic artist in the summer of 1995. From then to the end of 1998 I was a graphic artist for video game productions in Germany and England. In 1998 I moved back to France and was promoted to management as Lead Designer in a French software development firm. During all these years I got to work on a wide variety of machines from PCs, Macintoshes to consoles such as the Sony PlayStation (1 & 2), Nintendo Gameboy, Microsoft XBox, Nintendo 64, Sega Saturn,…
While I worked on many interesting projects, the most important for me was going to be the first interactive encyclopedia of Roland Garros, the French Open. This is when I met award-winning tennis photographer Gianni Ciaccia, who would later become a friend and inspire the next steps of my career.
In 2002 I went Freelance as a Graphic Artist / Web designer. I got thrown off by the growth in size of the video game production teams, and found out the web development kept the small team format that I've always enjoyed. I worked with several interactive agencies and had the pleasure of working on projects involving Coldplay, Daft Punk, Alicia Keys, Iron Maiden and more high-profile music artists. Later on this year, I was recognized as a Photoshop Adobe® Certified Expert and began teaching graphic and web design.
On my spare time I would work alongside Gianni Ciaccia at pro tennis tournaments, where my knowledge of computer graphics and multimedia project management were on high demand. With all this professional photography gear around me, I slowly started to work my way into becoming a photographer. The first camera I used was Nikon's D1X, and today I am using its evolution, the Nikon D4s.
So, while I kept on designing graphics and teaching, I also started to mix my passion for cuesports and my new skills to become a pool & billiards photographer in 2004. I took the opportunity to work with the French Billiards Federation when my friend Isabelle called me and hired me to work on a few great projects. This work eventually got me a job with the EPBF, European governing body for pool from 2005 to 2008. Then a fantastic opportunity arose: I was hired by the leading worldwide promoter Matchroom Sport to be their official photographer for their pool events, starting with the 2008 World Pool Masters.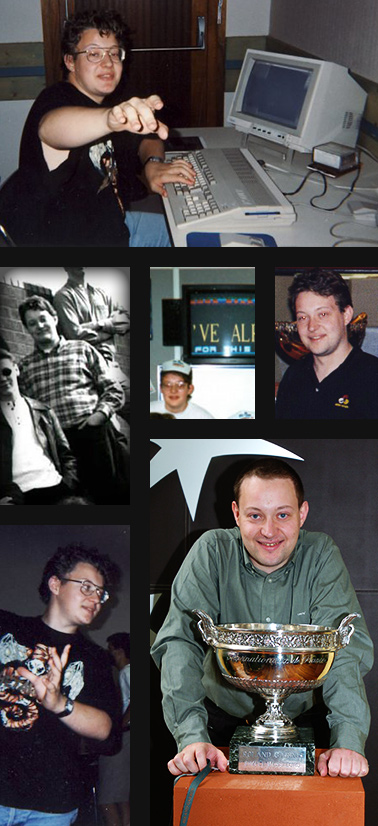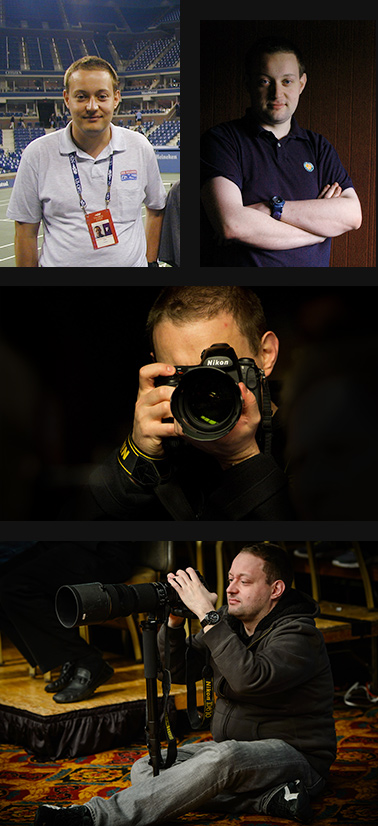 Becoming the official photographer on the biggest pool event such as the Mosconi Cup, World Cup of Pool or World Pool Masters was a fantastic boost for my work. For the last ten years my photography work has been published by all the main magazines and brands in the cuesports industry.
This international recognition helped me earn the trust and support of industry leading companies such as Nikon France, Lowepro France, Joby France, Lexar Media France, All companies whose products I had always been using since the start. What an honor to represent them and get their support!
I've also been heavily involved in pool and billiards on the graphic design front, from redesigning the world's #1 pool & billiards website AZBilliards.com from 2010 to 2012, to designing many posters and commercias for industry leaders such as Matchroom Sport, Cuesports International or Cyclop and of course the French Billiards Federation.
Today, my time is split between my work as a pool and billiards photographer travelling around the world, and my graphic and web designer job in my home office near Paris, France.
Thanks to G.Ciaccia, V.Rochefort, S.Osnabrug, J.Collett and M.Hofstätter who shot some of the above pictures.